Our tough Liners make waste disposal easy. Disposable polyethylene liners for: Dumpsters, Roll-Offs, Dump Trailers and Railroad Gondola Cars. We make lengths from 8′ to 65′ long, wall heights from 5′ to 12′ tall, and thickness' between 2.5-10 mil. Standard width is 92″. Available in clear and black in full gauge or industry average.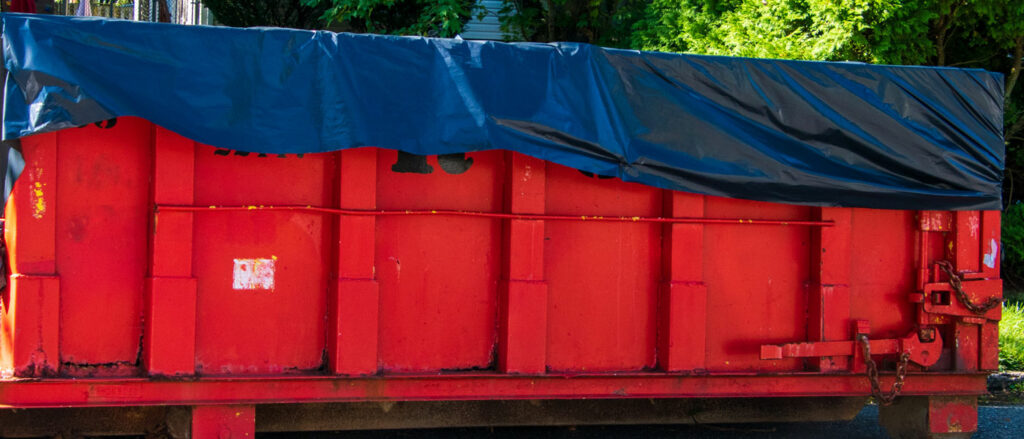 Applications
Rolloff containers
End dump trailers
Lugger boxes
Rail gondolas
Custom requests
Options
Bag liners on a roll or folded
Sides ranging from 66″ to 144″ in height
Mil thickness from 3 mil to 10 mil
Quantity and corporate discounts available.
Advantages
Easy installation
Excellent leak protection
Reduced washout costs
Odor and freeze control
Extends container life
Helps meet regulations
Quick, easy installation from inside or outside the container
Fast, clean dumps
More security when transporting
Cleaner containers
Aids in dust control
Our roll-off liners are disposable polyethylene container liners used in the transportation of bulk solids and liquids. They are American-made utilizing high-quality polyethylene and strong heat seals to ensure dependability and customer satisfaction. A form-fitted design guarantees easy installation and proper container fit. See our dumpster liner installation instructions.
Our waste transportation liners are utilized in rolloff containers, end dump trailers, rail gondolas, or lugger boxes. Custom orders for containers of almost any size are always welcomed. Our warehouse has a huge inventory of the most common liner sizes and mil thickness ready for quick shipment.
We offer a wide variety of sizes and thicknesses for your specific applications. Heavy-duty liners are made from a combination of virgin and recycled polyethylene and the form-fit design greatly reduces tearing and punctures. These dumpster liners are ideal for transporting bulk solids and sludges. Flame-retardant also available. A wide selection of liners is stocked for immediate shipment or custom liners can be manufactured to your specifications. We also manufacture customized waste transport products for a variety of loading needs, including bladder bags and tarps.
Size
Description
Cases
Per Skid
22'L x 8'W x 5.5'H
Black 3 Mil IA Liner
112
22'L x 8'W x 5.5'H
Black 4 mil IA Liner
112
22'L x 8'W x 5.5'H
Black 6 Mil IA Liner
80
22'L x 8'W x 5.5'H
Black 8 Mil EQ Liner
70
22'L x 8'W x 8'H
Black 3 Mil FG Liner
180
22'L x 8'W x 8'H
Black 3 Mil IA Liner
80
22'L x 8'W x 8'H
Black 4 Mil IA Liner
80
22'L x 8'W x 8'H
Black 6 Mil IA Liner
70
22'L x 8'W x 8'H
Black 8 Mil EQ Liner
49
33'L x 8'W x 5.5'H
Black 6 Mil EQ Dump Trailer Liner
70
33'L x 8'W x 8'H
Black 6 Mil EQ Dump Trailer Liner
70
22'L x 8'W x 12'H
Clear 4 Mil EQ Liner Packed 2 Per Roll
42
All items FOB our Warehouse
Items 1-4 are for 20 yard containers
Items 5-9 are for 30 yard containers
Items 10-11 are for 45 foot long dump trailers
Item 12 is for a 40 yard container
IA = Industrial Average
EQ = Equivalent
FG = Full Gauge
Other Sizes Available Upon Request
Contact Us About This Product